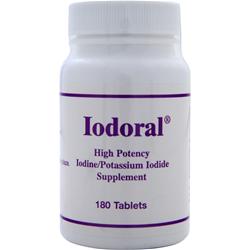 Iodine Top 20 Benefits
Iodine is an essential mineral often missing in our daily meals, and is especially vital for women contemplating pregnancy, or who are already pregnant. Gabriel Cousens who is a holistic physician, family therapist, psychiatrist, Chinese herbalist, Ayurvedic practitioner, and diabetes researcher, contributes largely to this list of vital iodine benefits:
Lowers the danger of Goiters due to underactive thyroid.

Treats and cures fibrocystic breast disease.

Assists in treating thyroid cancer.

Disinfects drinking water.

Treats infections in topical, liquid application by destroying bacteria around and in scrapes and cuts.

Boosts energy levels as early as 4 weeks, especially in those suffering from unexplained tiredness, fibromyalgia or CFS.

Stimulates thyroid hormones which can lead to naturally losing weight.

Improves immune system function due to its anti-bacterial effects on your body.

Prevents heart disease.

Eliminates toxic halogens from your body.

Destroys malaria, fungi, pathogens, parasites, and molds.

Supports protein synthesis.

Activates hormone receptors.

Decreases the need of insulin in diabetics.

Prevents certain types of cancers.

Makes us smarter.

Supports healthy pregnancy.

Helps in reducing tissue scarring and hyper-scarring conditions.

Both protects ATP ffunction and improves ATP production.

Reverses Hypo- and hyperthyroidism.
TSH
What is TSH? These letters stand for thyroid-stimulating hormone. A normal TSH values are 0.5 to 5.0 miU/L. If you fall short, Iodoral can help you reach an acceptable value.
What is Iodoral?
This is a supplement which provides high potency iodine as iodine and potassium iodine. It comes in 2 strengths and as a tablet form of Lugol solution in 90, 180, and 240 tablet-counts at 12.5 mg. The product will ensure that you get enough iodine that your daily diet may not have in adequate amount. According to Allergy Research Group, people who take Iodoral feel warmer when exposed to cold climates. The supplement supports the thyroid gland in the production of thyroid hormones as well as other organs that require iodine to function properly and normally. Optimox Corporation manufactures Iodoral and even formulates important health products conducting their own scientific research.
Side Effects
Anything taken at greater quantities may have adverse, toxic effects, and this is true with Iodoral. In larger amounts taking Iodoral may cause soreness of gums and teeth, metallic taste, burning in mouth/throat, increased saliva, stomach upset, throat inflammation, depression, skin problems, wasting, diarrhea, weak pulse, and even retinol pigment epithelium (RPE) and photoreceptors, or eye color change.
Ingredients
Iodine (as potassium salt) 7.5 mg, Iodine 5 mg
Micorolle, a silica-based excipient containing a non-ionic surfactant, microcrystalline cellulose, vegetable stearins and pharmaceutical glaze
Recommended Dosage
Take 1 tablet daily and keep supplement in a cool, dry place tightly capped. If you begin to have side effects mentioned above or others, reduce dosage by breaking the tablet in half and take only half once daily. It may take up to 3 months of continuous use to experience a remarked improvement.
Iodoral FAQ
Q: What does Iodoral do for your body?
A: Iodoral is formulated to enhance healthy metabolism, improve immune function, and support a healthy thyroid.
Q: Is Iodoral the same as iodine?
A: Not exactly; Iodoral is a convenient way to get enough needed iodine that's missing from your diet.
Q: Is it safe to take Iodoral?
A: Iodoral is both an effective and safe iodine supplement providing 12.5 mg of real iodine and iodide in each tablet.
Q: What are the initial symptoms of iodine deficiency?
A: Iodine deficiency symptoms may be weight gain, unexplained fatigue, weakness, a visible lump on your neck, and swelling of thyroid glands in your neck.
Q: What if I begin displaying adverse symptoms of taking too much iodine?
A: In that case, reduce the dose by halving the tablet and taking only half until your body builds enough tolerance to take the whole tablet as recommended.
Q: Does iodine raise blood pressure?
A: Too much iodine might increase both blood pressure and blood glucose levels.
Q: How much Iodoral is recommended to be taken daily?
A: Anywhere from 1 to 4 tablets as advised by your personal doctor. Report to your doctor previous thyroid surgery and thyroid-related problems.
Q: Does iodine improve the thyroid function?
A: The addition of more iodine to your daily diet can help promote a faster working metabolism as well as help your body to manufacture more thyroid hormones.
Q: Does iodine interact with prescription drugs?
A: Iodine so far has zero known serious interactions with medications.
Q: Does iodine provide relief for anxiety?
A: Iodine supplementation can be very helpful in preventing both anxiety and even depression.
Q: Should Iodoral be taken on an empty stomach?
A: If the 12.5 mg tablet causes stomach upset, take it after each meal or with food.
Q: Is Iodoral vegan-friendly?
A: It's both vegan and vegetarian-friendly
Q: Can I take Iodoral while pregnant?
A: Yes, but at very low doses: 0.15mg to 1.1 mg/day.
Q: Does Iodoral improve sleep?
A: Yes.
Q: Does Iodoral help fight fatigue?
A: Yes.
In fact, after supplementing for a while, I personally experienced a major boost of energy. I suddenly wasn't needing extra sleep and waking up every day like clockwork at 12:35pm!
Q: Does Iodoral improve cognitive function?
A: Yes
Q: Is there a remote chance I might order a fake Iodoral?
A: Always. But you can avoid this possibility by ordering at online retailers such as Vitacost and iHerb. Amazon has a number of merchants who sell counterfeit health products.
Q: Is there a coupon code I can use when ordering Iodoral?
A: Yes. A coupon code is listed below at the end of the review section so you can save 20% on your Iodoral order. Be sure to apply the coupon code at checkout.
Honest Reviews from Real Customers
Debra shares: "I was told over a year ago about the benefits of iodine and how we need more than we are getting, but I didn't do anything about it. Last November I began getting very tired and even though I would take naps (sometimes for 2 hours) within a half hour I would feel tired again. Quite unnerving. I went to my nurse practitioner who did a blood draw and found that I had Hypothyroidism. She knew I prefer natural healing, so I was buying supplements from her that were working but cost about $74 a month. It took about 3 months for things to start changing for the better, but I didn't like that I had to go over to her office to buy the supplements and the cost so I started researching other products. A few times my mind would go to the discussion of iodine and all the benefits, but it took me a few more months before I finally researched for myself and found that for the last 20 or so years they have been reducing iodine in our foods and replacing it with bromides. I also read that some of the positive effects of iodine were in helping the thyroid. So I purchased this product. It also has potassium. I read the paper that was enclosed. It suggested 1 to 4 tabs per day. I started with a 1/2 the first morning and when nothing weird happened, I took the other 1/2 that night. I then took 1 tab a day for a few days and found no improvement but nothing adverse either. I then increased to 2 tabs for a few days and then 3. That was the turning point for me! 3 tabs a day was the beginning of my life going back in terms of energy. I am 61 and teach ballet and arts and crafts at the local YMCA. I am with children from 3-11 years old and I am happy to say that I can keep up with their energy levels. My brain is functioning at a higher level, and I no longer have that horrible 'fuzzy' feeling in my brain. I have my life back and I look forward to every day."
Gin Temoshawsky shares: "I can't believe I never tried this sooner. A few years ago an old friend of mine mentioned taking this but I never followed up on it. I wish I had. I finally started taking it recently after coming across it while doing some web sleuthing about fibroids. When I read about iodine I noticed that it felt like I was reading out of my own doctor's file on me. I ordered this and had low expectations and figured I'd give it a few months before deciding if it wasn't helpful. Ha! In just a few days, I noticed that I had been sleeping soundly through the night. I even manage to fall back to sleep after my cat woke me up! As far as my fibroid problem, that's also coming along nicely, and I'm seeing and feeling improvement. I give full credit for the sleep and skin issues to Iodoral. Those things so notably happened when the Iodoral was added to my routine. The other health issues are slowly improving, and I credit all of the things I'm doing and taking for that progress. That includes this product, so if you are like me and looking for every defense against fibroids and similar issues, please know I'm so glad it's part of my battle plan, and do believe it's a vital part of it and the improvements I'm having. My largest tumor on the right side that used to stick out and show through my tummy like some alien baby, is not sticking out anymore and definitely feels smaller already."
Keith shares: "As a family physician, I recommend this product to all of my patients. However, I check their T3, T4, and TSH levels at least once a year and more frequently in some. Iodine has become more important to supplement in recent times because of the fact that the iodine level of the soil in which our food is grown has dropped by 60% over the last 40 years. Iodine supplementation is also important because of the additives in products we use in and on our bodies contain bromine, fluoride, and chloride which are actually toxins in our bodies and serve to increase the body's need for iodine supplementation."
Pamela shares: "I have suffered with cysts in my breasts for years. Couldn't drink caffeine or eat chocolate. I stumbled upon an article that said that people that are low in iodine tend to get cysts. They run in my family. A few years ago I even had them on my ovaries. I started taking iodine and pretty quickly noticed a big difference. I can now eat chocolate and drink tea with caffeine. Life is good."
Tom shares: "Wow! Read Dr. Brownstein's book on iodine. Found further info in other books. Bought Iodoral. Followed Brownstein's instructions concerning minimal detox effects (unrefined salt, Vitamin C, adequate hydration). I was concerned about detox effects. I started with 1/2 tablet per day. (after waiting 2-3 months from the start), I have seen a major difference! Is this what my body has been missing all these years? I'm only 33, but have felt at least twice my age for the last couple of years! That's no fun. I've specifically had thyroid symptoms, but after reading Dr. Lam's book on Adrenal Fatigue Syndrome, I realize I've had more going on. This product has truly changed my life! I had no energy to do simple things around my house. Now I have energy and 'get-up-and-go' that I have been missing for some years now. I'm able to do not only the simple things that I have struggled to do, but am also able to do lots more!"
M. Pothoven shares: "I have seen great changes since starting Iodoral. Initially, I started taking one pill a day because of my symptoms--brain fog, hair loss, fatigue. Three months later I found a doctor who is not brainwashed and prescribed an iodine test. Sure enough, I was very deficient, even after three months of taking Iodoral. She raised my dose to three pills a day plus selenium, and that's what I've been doing for the last two months. I feel great, my hair is back, I am not exhausted all the time, and I am thinking clearly again--not forgetting things all the time."
Amy shares: "I am shocked how much better I feel on this. I was so surprised that I wondered if I could give this to my daughter, thinking if I am deficient in iodine, she likely is as well, since we eat the same foods. In my research I found research that an iodine deficiency is often mistaken for ADHD. After research, I decided to give my daughter (who is ADHD) 1/2 a tablet daily. To my shock, my daughter has had straight A's on all of her papers for the last three days (typically her grades are much lower; she simply can't concentrate). I'm shocked honestly...I have tried many holistic supplements to treat her ADHD and nothing has worked well...until now. I'm interested to see if her grades and improvement continues. Regardless, I feel much better taking this and she seems as well."
Marvel shares: "I first tried this a week ago. I started out taking one full tablet with the Now brand of selenium, and I experienced pain in my thyroid area and a bad metallic taste in my mouth along with burning in my throat. I was ready to give up on it and nearly almost gave up, but decided to try it in a half dose (breaking it in half) with selenium. I am pleased to say I no longer have the side effects. My thinking is clearer. I wake up fully rested, energized, and when it's time to go to bed, I don't have trouble falling asleep. I hung in there to figure out the right dosage for my body and it is working very well. Before then, I was lethargic, was falling asleep everywhere I went, even in church. Now I am full of energy with a new zest for living!"
Joell shares: "Love this product. Taking two a day with selenium manganese. My hair stopped falling out! Eyebrows grow in. Body tone and shape came back. This really helped supplement the meds for a well-rounded treatment program."
Elise shares: "This product has solved my problem. I'm sleeping better, brain not foggy anymore, definitely suppress appetite, feel happier. I feel like a laid-back relaxed person--nothing bothers me anymore. It's amazing. I will keep buying. I was told by my MD I had thyroid issues, and he wanted to run a test. However, I believe this product solved the problem."
Jerome shares: "Great stuff. I've been using this now for about 3 or 4 weeks, and I must say, I do have incredible amount of newfound energy! I sleep less in fact, but that's fine. I wake up with renewed energy and focus. I feel great now, approaching 64 years of age. Good product."
Where to Buy Iodoral
Order Iodoral for less at iHerb.
To receive 20% off, apply the following coupon code at checkout:
FGI5183
https://www.iherb.com/pr/optimox-iodoral-iodine-potassium-iodide-90-tablets/68249